Two-Way Radio Store in Chesterton, IN
Bartronics, Inc. offers our customers 40 years of experience in the two-way radio industry. We provide expert two-way radio sales, service and installation of top-quality brands. We cover everything from two-way radios, to emergency lighting, to accessories, to EF Johnson radios. You'll find a great selection, at great prices, every day. Contact us today!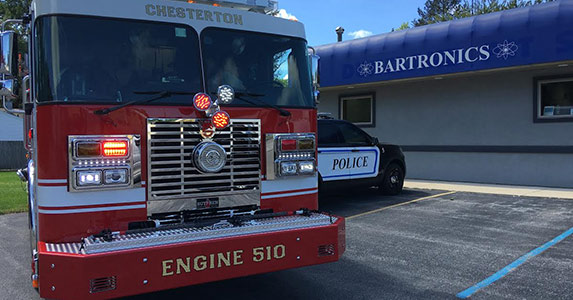 Radio Sales & Service
Since 1979, our two-way radio store has provided premier radio sales and service. As a locally owned and operated business, we pride ourselves in top-notch personalized customer service. We partner with our clients to ensure they receive the best technology and resources to meet their needs. Our broad selection of pagers, emergency lighting, headsets and two-way radios in Chesterton, Woodville, and Porter, IN are guaranteed to more than satisfy. Our full line of top industry brands, including EF Johnson radios and accessories, makes Bartronics, Inc. the one-stop shop for every individual, business or organization requiring radio-band communications. Our experienced professionals are ready to answer questions, offer tips and schedule installation for your radio systems.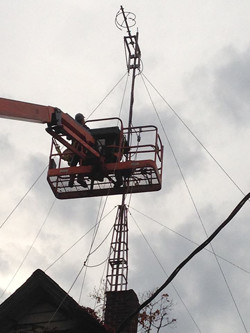 Are you in need of repairs for your two-way radios in Chesterton, IN? Bartronics, Inc is happy to handle that, too. With over 40 years of experience, we are well prepared for your repairs. If you prefer to replace your system, we can easily recommend the optimal radios, lighting and accessories for you, and even install them. From school buses to firetrucks to hobbyists, Bartronics, Inc. offers the best two-way radios in Indiana. Contact our two-way radio store today for sales, service or installation. It's easy to see why our list of satisfied customers is so long. Our services and products include several select advantages:
We are a locally owned and operated business, established in 1979.
Our full-service business includes sales, repairs and installations.
Bartronics, Inc. is a proud member of the BBB.
We offer industry-leading brands of two-way radios, emergency lighting and accessories.
We are Northwest Indiana's premier supplier for EF Johnson radios.