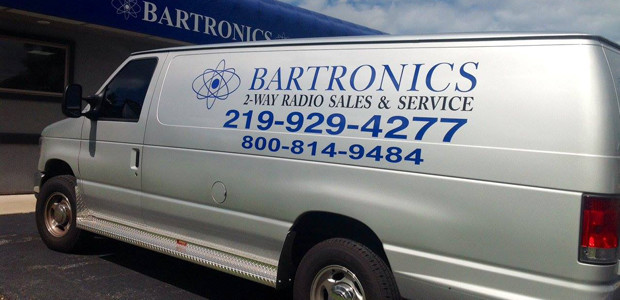 Bartronics, Inc. offers a full line of 2-way radio repair, sales and installation services. Our extensive product line of two-way radios includes headsets, pagers, emergency lighting and additional accessories. Every day, we help our customers select the best radio system for their emergency, security, education or personal needs.

The knowledgeable professionals at Bartronics, Inc. are backed by 40 years of business experience with 2-way radio systems. As a proud member of the BBB, our track record of success has made us a leader in two-way radio sales and service. We are happy to provide a free quote for any of our services, including: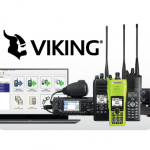 Repair: There's no 2-way radio brand we can't handle. We know how important communications are to your business or organization. Our extensive experience provides the knowledge and skill to get your system up and running again in no time.
Sales: Are you looking for the perfect system? Do you need a few accessories to complete your radio service? We have more than just 2-way radios for sale in Chesterton, IN. We offer a wide variety of technology to meet all your needs. Our selection of two-way radio parts includes P25 trunking radio systems, headsets for firetrucks, intercoms and more.
Installation: You need more than a two-way radio sales team. You need a company that offers full service. Bartronics, Inc. is happy to complete your service by installing your system for you. We offer police and firetruck installations for radios and sirens and school bus radio installations, to name a few.
EF Johnson radios: We are your Northwest Indiana dealer for EF Johnson radios and accessories. This premier line of P25 radio products is now directly available at Bartronics, Inc. Single band (700-800 MHz) and dual band (VHF/700-800 MHz) mobiles and portable radios conveniently meet your department's requirements.
Bartronics, Inc. proudly offers the following industry-leading brands:
Kenwood
Icom
HYT America
Maxon
Jotto Desk Consoles
David Clark Headsets
Motorola Commercial radios
Apollo Pagers
EF Johnson
JVC Kenwood
Unication Pagers
Havis Console
Our experienced professionals are available today to assist you with 2-way radios for sale, installations and 2-way radio repair in Chesterton, Woodville, and Porter, IN. Contact us at (219) 929-4277 or 800-814-9484 for a free quote on any of our services and two-way radio systems.